Don't miss the powerful LED matrix module for your
stage and entertainment
lighting
luminaires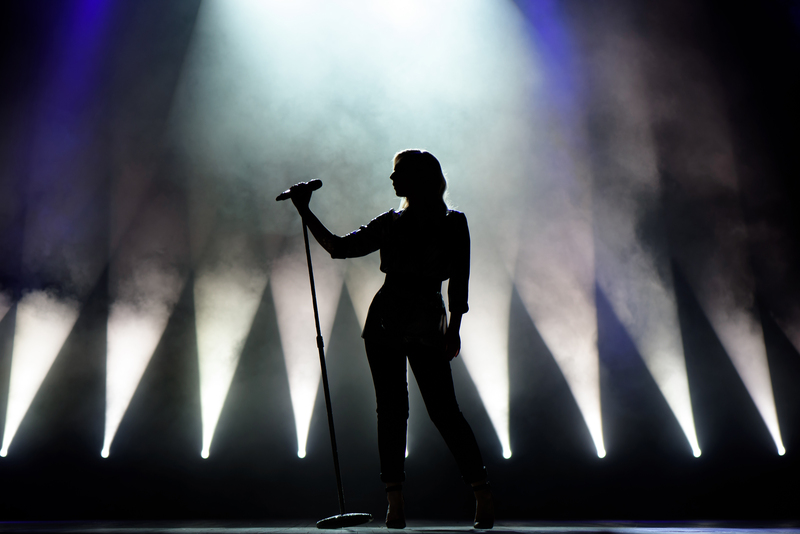 Discover new LED matrix module developed by Toplite
Toplite focuses on LED based optical design and provides new optical solutions for the world's leading LED manufacturers and stage lighting manufacturers through its rich experiences.
In the field of stage lighting, LED matrix modules are gradually replacing traditional halogen bulbs, and this trend is accelerating. Because with the continuous updating and iteration of LED chips and packaging technologies, they can be driven with higher currents and have higher lm/W.
Toplite has already laid out the optical products of LED matrix modules a few years ago, and has been continuously optimizing and updating them according to the development of LEDs over the years. We are excited to announce that, these MATBEAM and MATGOBO, LED matrix module product series, can be found right now and will be open for order taking in June.
The optics of MATBEAM and MATGOBO are multi-layer fly eye stacked condensing design with invention patent protection, which can efficiently converge the light from LED matrix. Comparing with most LED modules in the current market, MATBEAM and MATGOBO can bring much higher luminous density and uniformity.
The composition of LED matrix module
The composition of a LED matrix module has two parts, namely the converging lens and the LED matrix. Unless otherwise specified, MATBEAM and MATGOBO are expressed as convergent lenses. The LED matrix adapted to the MATBEAM lens contains 37 packaged LEDs, while the LED matrix adapted to the MATGOBO has two versions, containing 37 and 61 packaged LEDs respectively.
How to choose between MATBEAM or MATGOBO
When the luminaire has special requirements for narrow-angle beam, the MATBEAM series can be selected. There are two products in the MATBEAM series, namely MATBEAM360 and MATBEAM1000. It is worth noting that MATBEAM360 is more suitable for purer LED beam lights because of its smallest size of focal spot in the entire product series, while MATBEAM1000 has a larger focal spot and is more versatile.
The MATGOBO series currently has only one model, MATGOBO600. It can be used as a light source module for LED moving head lights, which are generally multi-functional, such as wash, beam, pattern projection, spot, profile cutting, etc.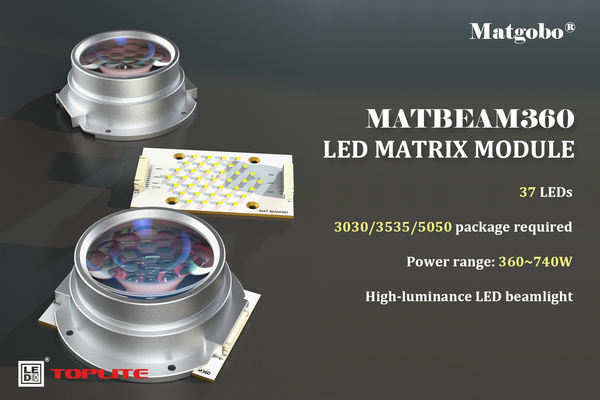 Optical-Electrical Parameters
From the following table you may find out which one meets the requests of your luminaire.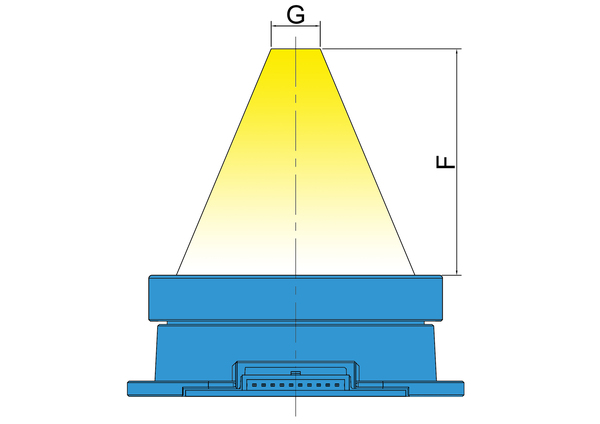 Sales
There are two sales ways for these MATBEAM and MATGOBO.
A totally assembled LED matrix module, including the MATBEAM or MATGOBO converging lens and the LED matrix board.
A MATBEAM or MATGOBO converging lens.
For the way②, customers purchase the LED matrix board from other suppliers such as particular LED package manufacturers and assemble with the MATBEAM or MAGOBO lens into a finished LED matrix module. It is so easy to assemble.
Contact Us Now !!
Tel: +86 020 82161267
Email: led3d@led3d.com