The MATGOBO600 converging lens for LED matrix module has been upgraded during a stage of work in the past few weeks. Now the new-released lens version of MATGOBO600 can support the LED matrix module which power range is 600~1,800W. Focal length(F) range is 72±2mm, focal point size(G) range is Φ16~Φ25mm. The light shape parameters can be adjusted according to customers' needs to fit this LED module for various applications in the lighting markets.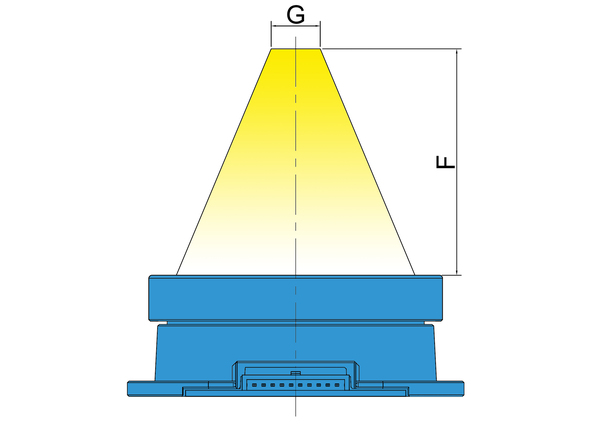 The recent tests showed that MATGOBO600 based LED matrix module could output super high luminous flux, up to 90,000lm, at its consumption power of 1,300W. Because of smaller iris, just Φ25mm, this LED matrix module has very high light density which helps lighting fixture rise its brightness apparently.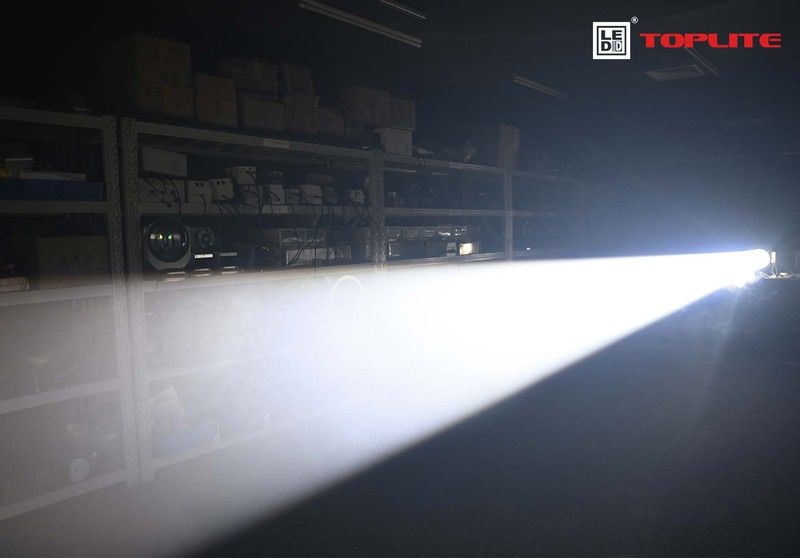 Figure. 1,300W, 5° beam angle, 10 meters, 80,000lx
Our solution with regard to LED matrix module is adopting separable design of LED matrix and its multi-layer fly-eye lens based converging lens. In order to build one LED matrix module for the LED moving head in stage lighting, customers can purchase appropriate LEDs from relevant suppliers to make the LED matrix board as light source, on the other hand, purchase the MATGOBO600 converging lens from Toplite. It is so easy to fix the two parts on the surface of a heat sink. At present, Toplite has worked with some LED package suppliers to make their LEDs and the lens work better. Another option is to purchase a assembly-finished LED matrix module from LED package suppliers.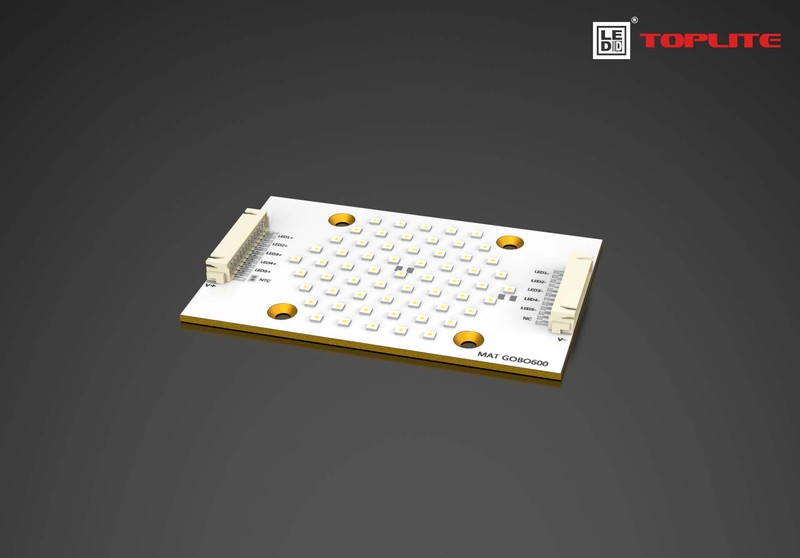 Figure. MATGOBO600 LED matrix board, 61 LEDs.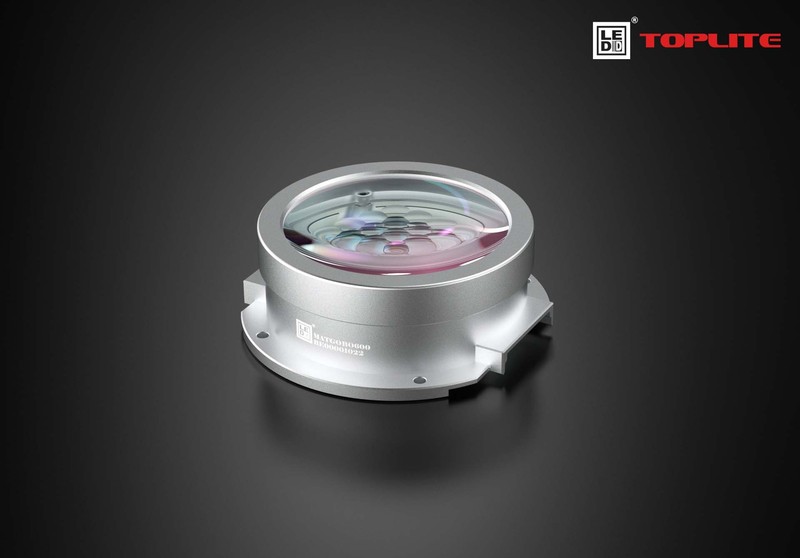 Figure. MATGOBO600 converging lens, optical efficiency up to 90%.
The MATGOBO600 based LED matrix module has been released to the market of stage lighting, as a key part of LED moving head, it is becoming more and more popular.
Figure. MATGOBO600 LED matrix module, LED moving head, gobo projection mode.
Click here to learn more about MATGOBO600 on our Youtube channel.