Film and television lighting is becoming more and more demanding on the performance of lamps. With the use of multi-colors LED has begun to popularize, how to fully mix the various color wavelengths of light, ultimately determine whether a lamp has professional-grade color expression. For the field of film and television lighting, Toplite has launched a new generation of colorful LED module---STONEHENGE 400RGBW.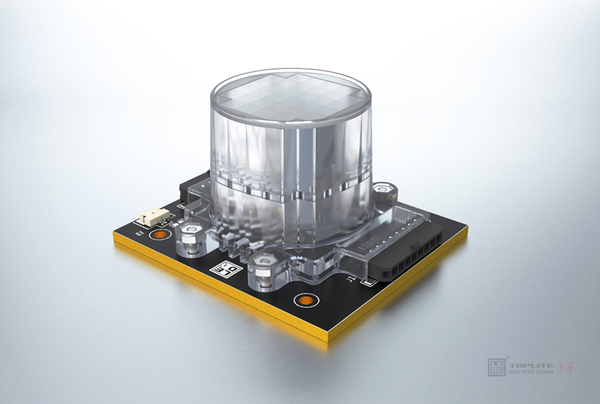 (STONEHENGE 400RGBW LED module, picture from Toplite)
The LED module is equipped with a LED matrix composed of 32 RGBW LEDs with 5050 package each, and its maximum power can reach 680W. The unique optical design patent allows such LED module not only to fully mix colors, but also to have an optical efficiency of up to 93%. STONEHENGE 400RGBW LED module has the following properties:

1. Compared with single COB light source, LED matrix has better heat dissipation, higher chip luminous efficiency and longer working life.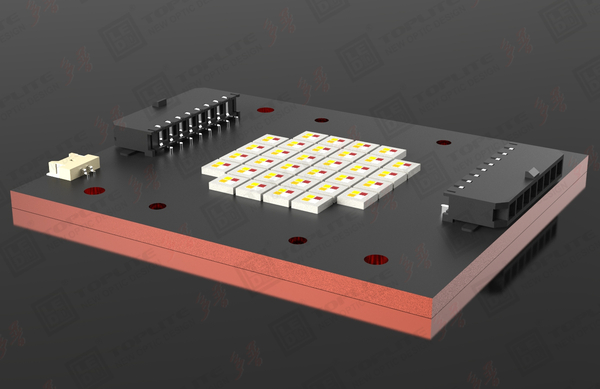 (RGBW LED matrix, picture from Toplite)
2. STONEHENGE 400RGBW LED module has plane emitting surface, produces narrower beam angle than COB. In 50% intensity, COB is usually 120 degrees and LED module is only 38 degrees.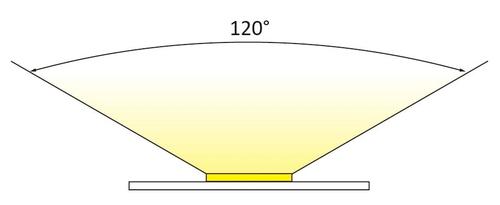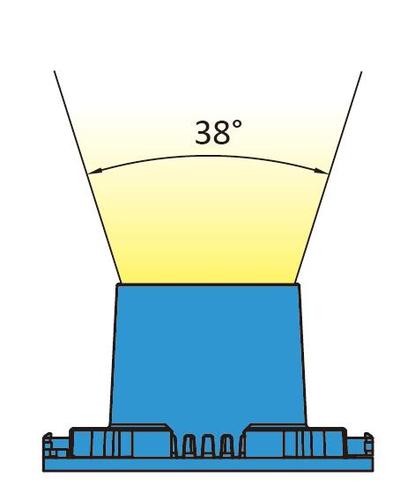 (light emitting angle of two LED light sources, picture from Toplite)
3. Patent optical design, fully mix color, eliminate the effects such as rainbow edge, color shadow, chromatic aberration, color fringe that we don't want to see.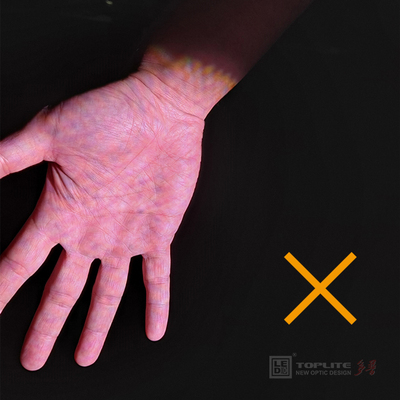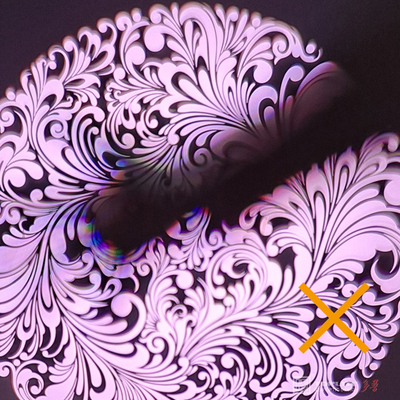 (Ununiform color mixing, picture from Toplite)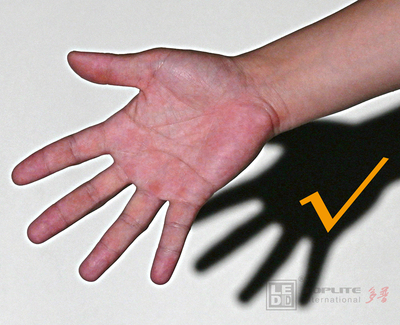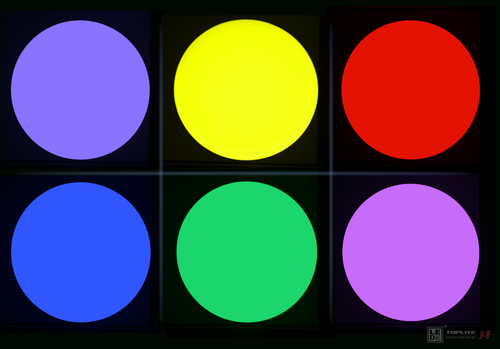 (fullly mix colors, uniform without chromatic aberration, picture from Toplite)
4. High luminous flux up to 20K lm, CCT range from 2500K to 10000K, Ra≥95.
The upgraded STONEHENGE 400RGBW LED module can be well applied to the film and television lighting industry that usually requests higher-level color property.
Toplite will spare no effort to explore new optic design for solid state lighting and provide customers with high-quality optics and optical solutions.