The four-day Guangzhou International Lighting Exhibition 2021 (GILE 2021) successfully closed on August 6. "To do right and well in the present, look forward to a better future." was the theme of GILE 2021. As a leading company in optical design of the lighting industry, Toplite has never forgotten to carry out the theme of this exhibition with innovative optical designs. With advanced concepts, innovative and excellent optical designs, and reliable lighting optical solutions, Toplite has been recognized by many customers, explored the future development trend of lighting with customers, and laid the foundation for creating new optical designs for future market demands. At the GILE 2021, Toplite showed a series of different optical designs and products, which can provide new ideas for the applications in the fields of pattern projection, profile lighting, film and TV shooting lighting, commercial and indoor lighting, cultural travel and brightening, outdoor lighting and industrial special lighting, etc.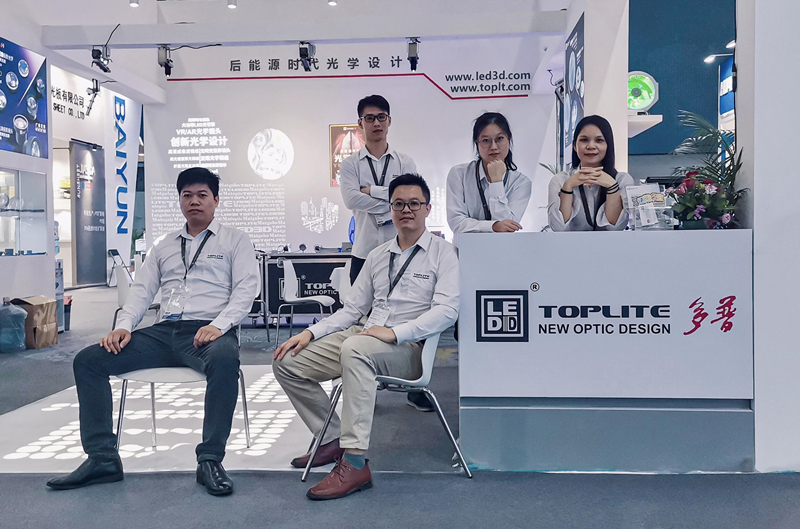 (Fig1, Exhibition team of the company)
HD vision, improve light quality of gobo projection and profile lighting

Consumption upgrading has never stopped. Clearer pattern and content projection, accurate and uniform profile lighting can greatly enhance the brand value of the company and the attraction of the object. This kind of lighting usually requires high imaging quality. Toplite has developed a lens product range named IMM which can realize high-quality imaging and projection. In this IMM product range, the high definition imaging lens group provides a variety of achromatic cemented lenses with different diameters, from 22mm to 200mm, to choose from, and they can be freely combined to build a varifocal imaging system to meet different imaging projection lighting applications from low power to high power. The wide-angle projection lens is designed to be distortion-free, there are three sizes to choose from, and the projection angle reaches up to 55 degrees. Even in wide angle projection such lens can achieve highly uniform light distribution and imaging distortion free. The IMM optical lens range has excellent expresssiveness in logo projection lamps, pattern projection lamps, cutting lamps, profile lighting lamps, and other lighting appliances. These lighting appliences are often used in commerce, cultural and tourism, film and TV shooting, museums, galleries and other places to provide customers and viewers with extraordinary visual enjoyment.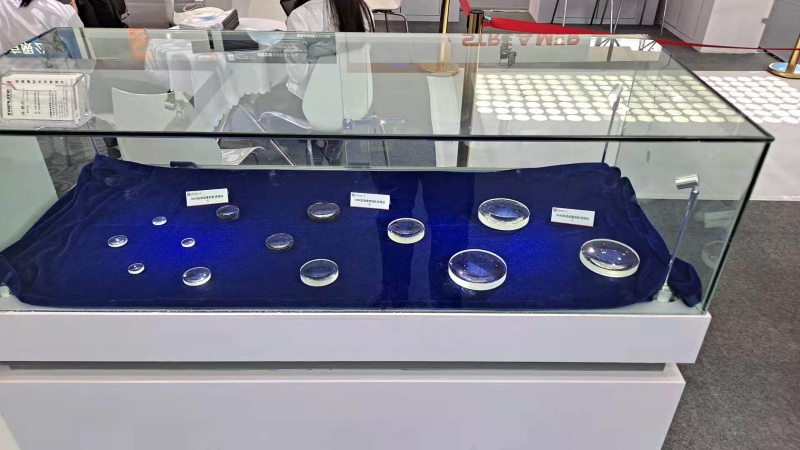 (Fig2, IMM optica imaging lenses)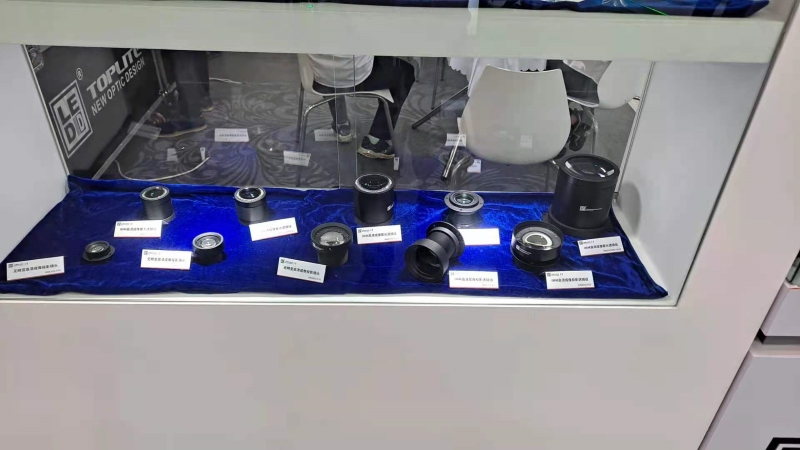 (Fig3, IMM wide-angle projection lens, distortion-free)
Ultra-short focal length, make the lighting appliances more compact and lighter
Reduction of lamp volumn and weight has always been one of the goals of lamp research and development. The total internal reflection Fresnel lens(three product ranges, Peggy, Kullen and Kullen-glass) developed by Toplite adopts a unique optical design and has the same circular serrated structure as traditional Fresnel lens. The light incident on the circular serrated structure surface is refracted into the lens, fully reflected inside the lens and finally emitted from the other side of lens, light path is folded, this is important, the optical focal length becomes very short, and most of the optical materials for making the lens can be saved, making the lens thinner and lighter. In addition, through the continuous optimization of each circular refractive surface of the traditional Fresnel lens, Toplite has also developed a new Fresnel lens(Cracker-gf product range) with a shorter focal length than the traditional Fresnel lens, which is also lighter and thinner than the previous same type of lens. There optical lenses can be applied to track lights, downlights, street lights, spotlights, searchlights, beam lights, floodlights, courtyard lights and other lighting appliances. The lamp structure can be optimized, lighter and more compact. The lenses have high application potential in the fields of commerce and indoor lighting, outdoor lightingm special ligthing and so on.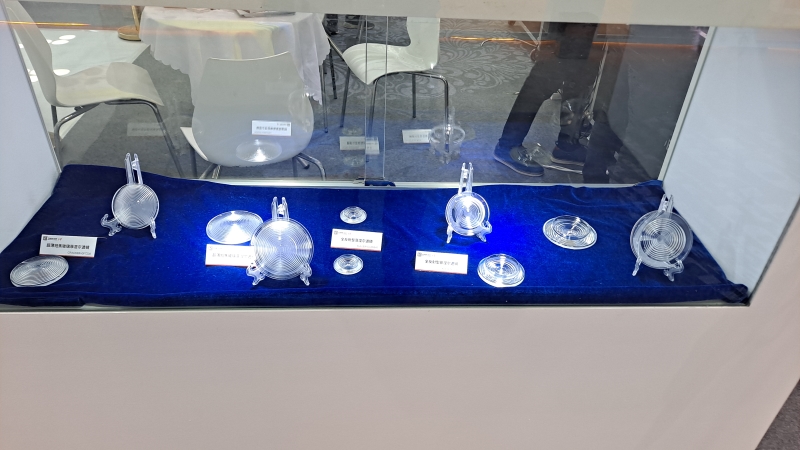 (Fig4, ultra-short focal length lenses)
High light density, new stage of high power optical focusing module
The application of high-power solid-state light source module has become an inevitable trend in the field of lighting and industrial applications. The focusing intensity of light source module has become one of the criteria to measure whether it has higher practical value. The non-coaxial compound eye lens array optical module developed by Toplite effectively improves the light intensity after optical lens convergence, the light source can use IR, UV and visiable light band, and, a number of small-size package and low-power solid-state light sources like LED or laser chips are set to array arrangement with certain spacing to obtain a high-power light source array. The light source array and the optical module will be installed together into one high-power light engine which is used in industrial applications such as infrared detection, ultraviolet disinfection and sterilization, ultraviolet curing, ultraviolet lithography and so on, and in lighting applications such as live entertainment stage beamlight, zoom spotlight, outdoor searchlight.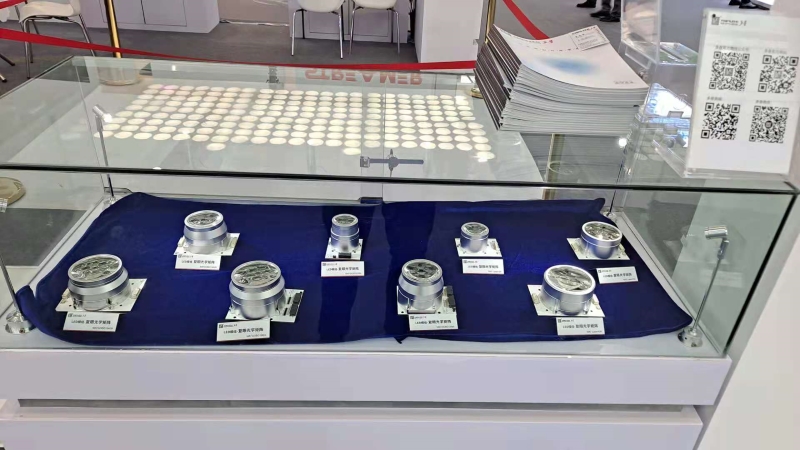 (Fig5, LED modules, Laser modules, compound eye lens array optics)
In addition to the above display, Toplite also showed its traditional strength - the design and products in the field of color-mixing optics. At present, the STONEHENGE LED engine has been highly recognized in the field of film and TV shooting lighting for its highly uniform and efficient color mixing performance.

The Smart Pixel Projection Optical Module was also highlighted at GILE 2021. This smart pixel projection optical module combines STONEHENGE optical integrator matrix technology with IMM imaging projection technology. Each small LED is projected as a pixel. Many LED pixels array can form a "screen" displaying static and dynamic contents such as texts, graphics when the pixel density is sufficient. Modules can be networked for control. It has great application potential in the fields of commerce, culture and tourism, outdoor, traffic instructions, production safety and stage performances and so on.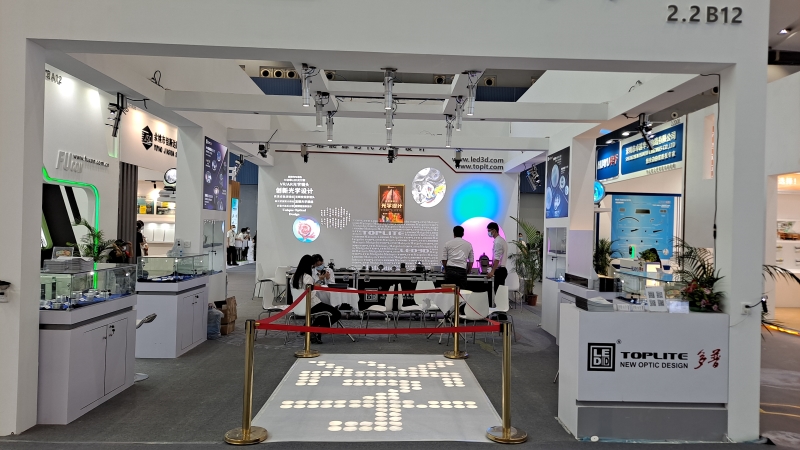 (Fig6, Smart Pixel Projection is demonstrating dynamic Chinese characters)
As an overall optical solution provider in the field of lighting, Toplite has never stopped on the road of optical innovation and continues to provide new optical designs and reliable optical solutions for lighting and industrial applications.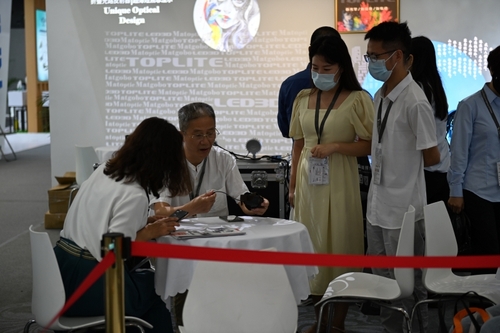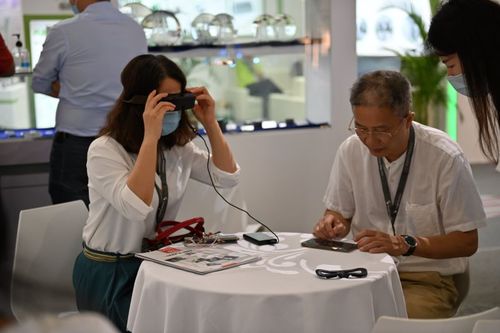 (Fig7, Daniel, chief optics designer of the company, was showing the VR optical module to customer)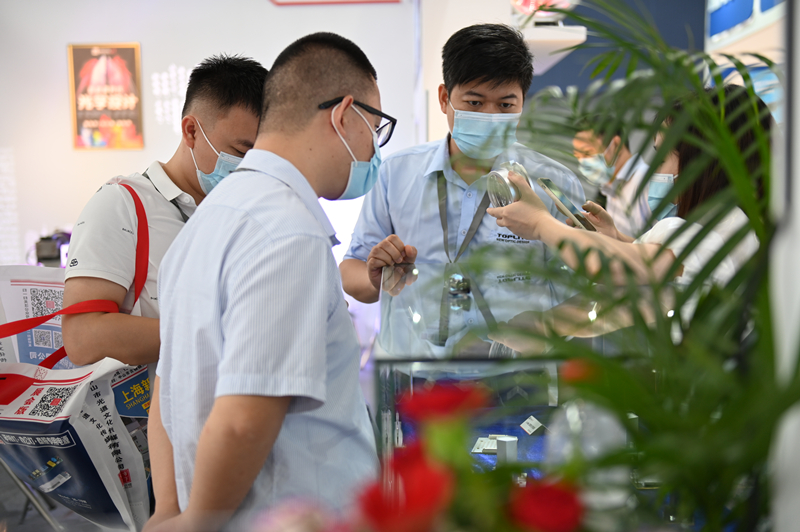 (Fig8, Mr Zhu, general manager, was introducing the compound eye lens array based LED modules)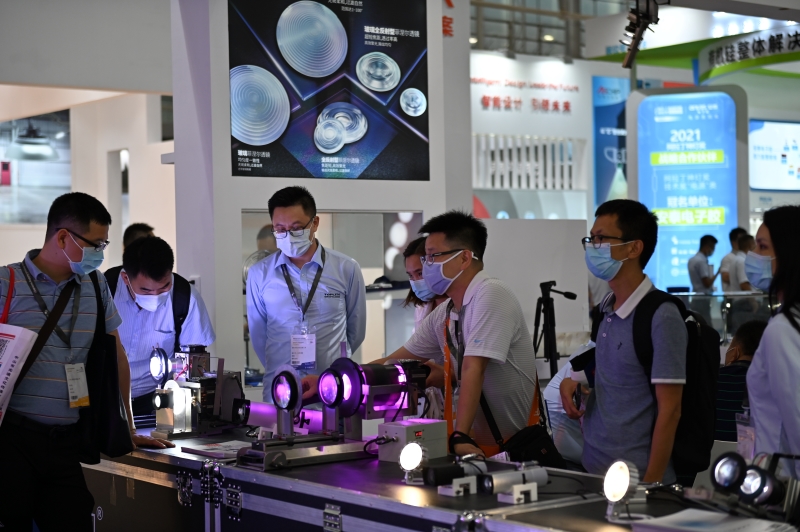 (Fig9, Randy, marketing manager, was discussing the solutions of imaging and projection with customers)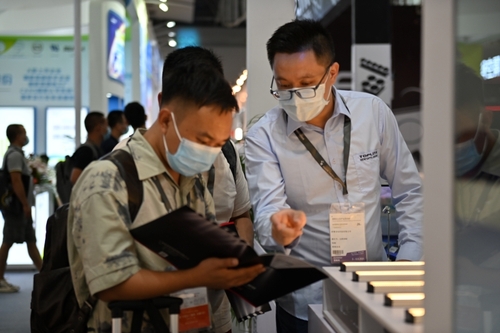 (Fig10, Randy was introducing the IQ linear lens to customers)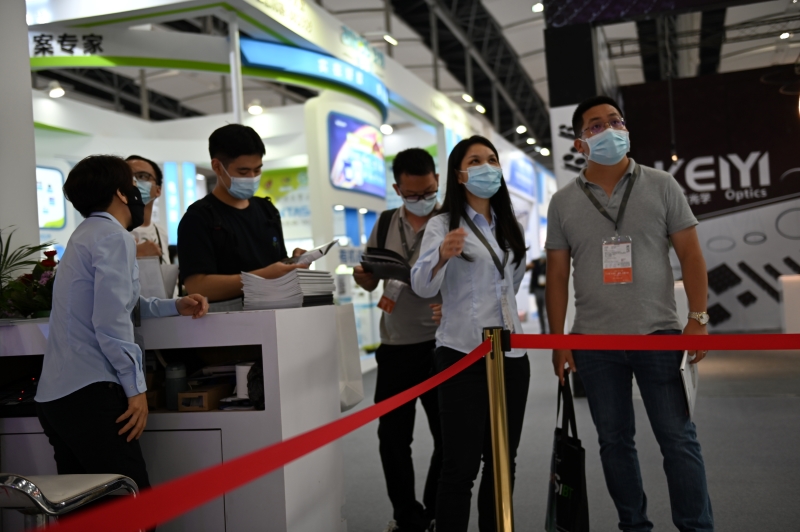 (Fig11, Miss Liao was introducing the smart pixel projection)
Would you like to know more? Please subscrib our channel on Youtube, find 'Toplite - LED3D'.